The Kilomètre Lancé at Engadin Airport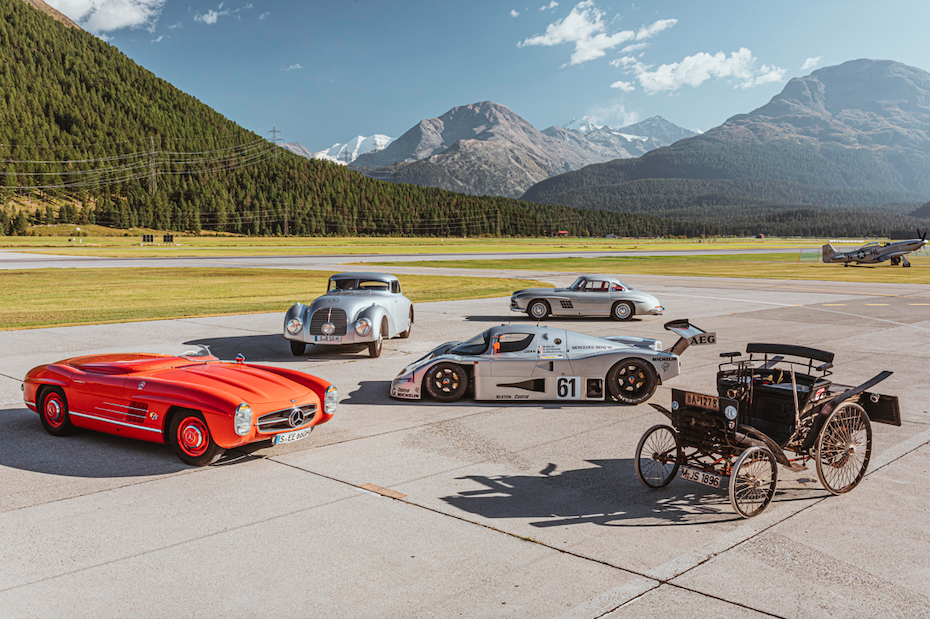 The Kilomètre Lancé at Engadin Airport was a festival for all senses
St. Moritz. From September 8 to 10, 2023, Engadin Airport was all about fascinating mobility. Historic aircraft landed at Europe's highest airport, racing engines roared, Mercedes-Benz Heritage served up the finest silverware, and Porsche diesel tractors from South Tyrol and Germany engaged in a head-to-head duel after the Le Mans start.
Co2 Certificate ISAW 2023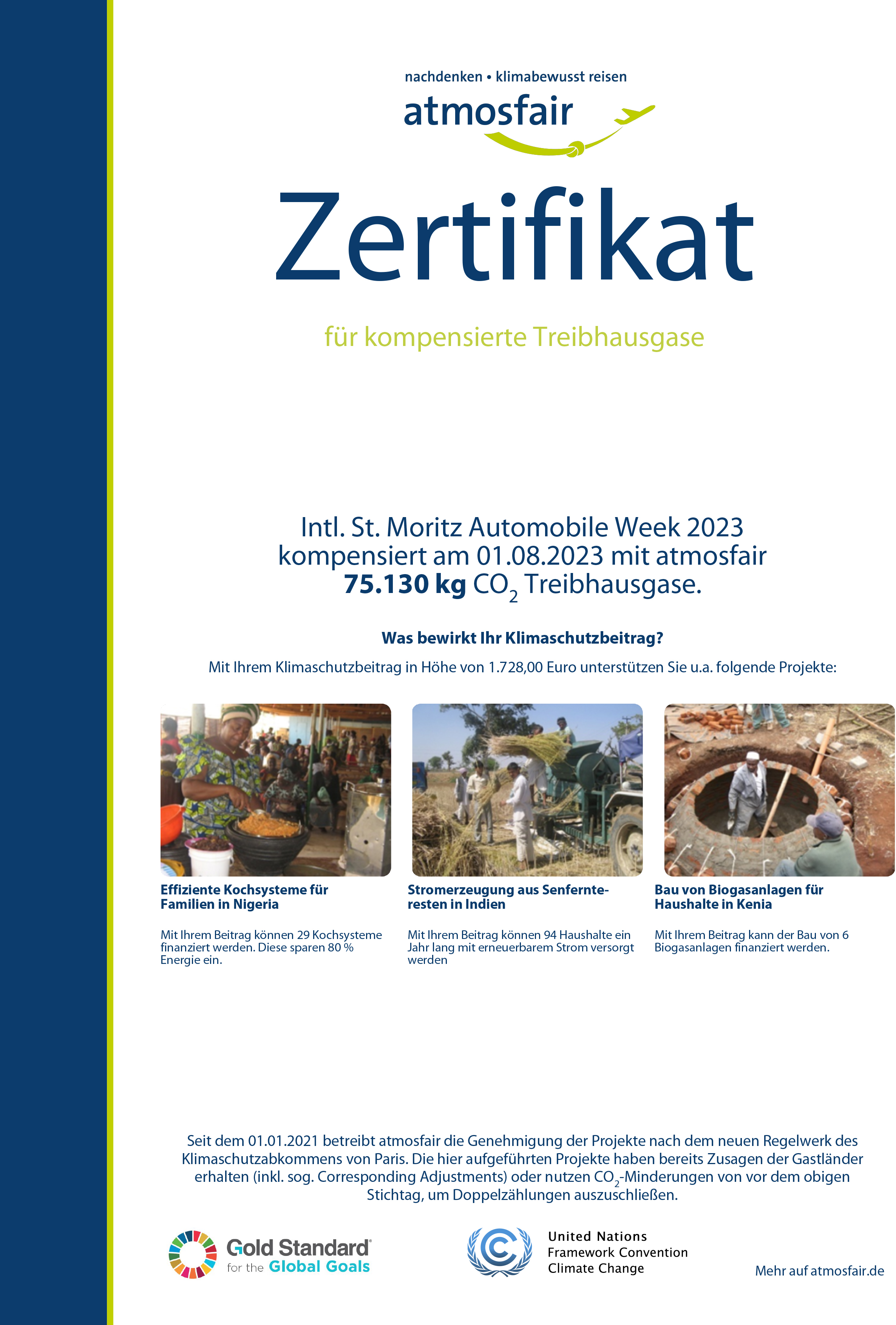 "Motoring Event of the Year"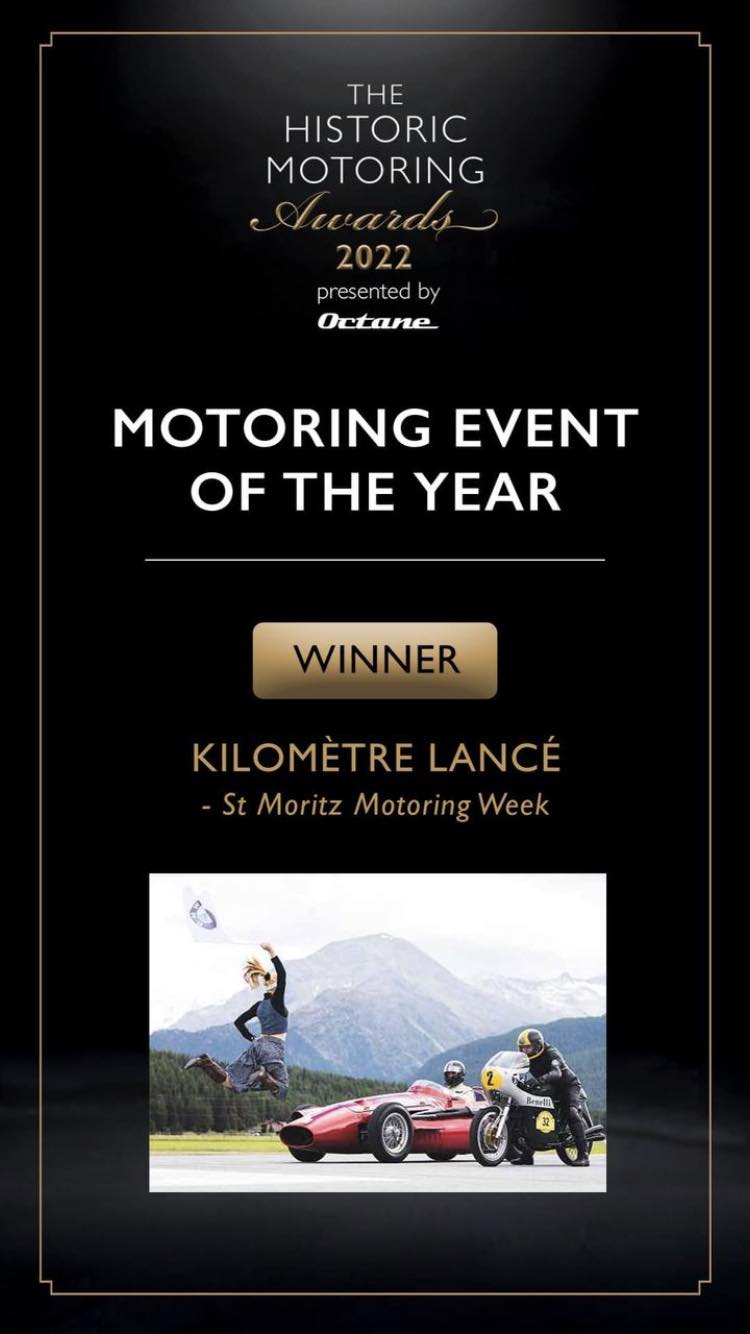 The award ceremony of the prestigious Historic Motoring Awards took place in London. Our ISAW event "Kilomètre Lancé" won the first place in the category "Motoring Event of the Year"
Motorcycle highlights at the Kilomètre Lancé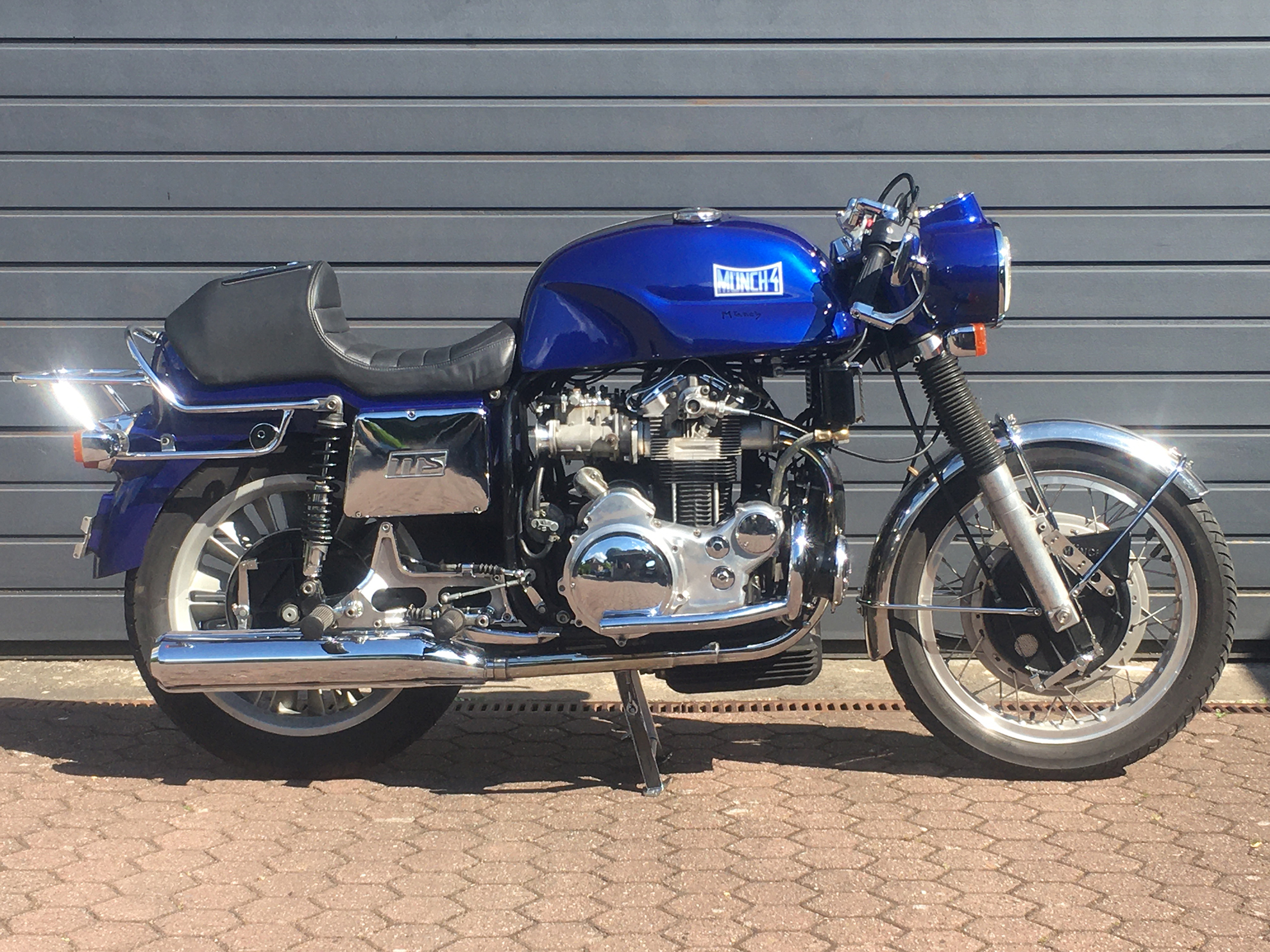 There are only five starting places left for the motorcycles!
With the starting number 1, the Brough Superior SS100 takes the 1000-meter sprint under its wheels. Until the Second World War, motorcycles with the 70 hp twin were considered the world's fastest and best-manufactured machines. The brand became famous through the British colonel, spy and writer T. E. Lawrence. The fanatical sportsman and motorcyclist had acquired seven new Brough Superior in twelve years, covering up to 800 kilometers a day on his numerous journeys.
Internationale St. Moritzer Automobilwochen supports Zip Zap's annual fundraising charity auction

It was much more than a fundraising initiative - it was an experience! And of course, Internationale St. Moritz Automobilwochen supported the cause by providing two vouchers to enjoy the week as VIPs and driver at the Bernina Gran Turismo in St. Moritz.