Organisation Team
Get in contact with our team members
Tobias Aichele
Advisor to Int. St. Moritzer Automobilwochen AG
Tobias worked for the publishing house "Motor Presse Stuttgart for nine years, leaving as a deputy editor in chief. After publishing the bestselling book "Porsche 911 – Forever Young" he founded Solitude Gmbh, which from then on saw itself as a partner for planning and implementation in the field of historic motorsport. ...
Chiara Aichele
Advisor to Kilométre Lancé (Lifestyle, Social Media)
Chiara is a fashion designer. Her passion are historic motorcycles and her panda 4x4. Whether advertising shoots, video shoots or reports in online and print magazines, Chiara takes over the entire process chain as a freelancer.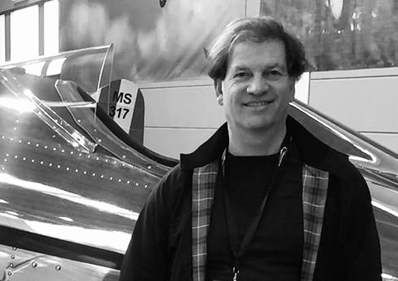 Rainer Kühlwein
Advisor to Kilomètre Lance (Design Award and Fly-in)
Rainer started his career in management consulting and manages over 50 projects in the areas of logistics, organization, process optimization and IT for companies such as Porsche, BMW, Adidas etc.; From 2000 he went to the Porsche subsidiary MHP, where he built up and managed the Supply Chain Design department. As COO of Gemballa Automobiltechnik and then Director of Manufacturing at BAC - Briggs Automotive Company in Liverpool, he is responsible for the construction and customization of almost 200 of the most exclusive and fastest sports vehicles and supercars ever.
Florian Seidl
Partner and Member of Advisory Board Int. St. Moritzer Automobilwochen AG
"He wanted it that way, he made it that way", as a task grown out of the collection management of classic automobiles, he founded the Bernina Gran Turismo for and with Kurt A Engelhorn. Next is the Automobilwoche revival. With a firm hand, he steers the event, brought the team together and takes care of the strategic direction and further development.